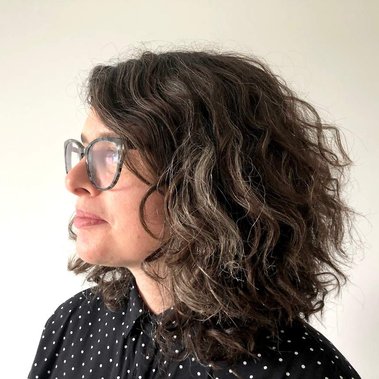 About
Leah Sandals is a professional writer and editor based in Toronto, Canada.
One of Leah's specialties is art writing; hers has appeared in Canadian Art, Flash Art, Sculpture, Border Crossings and C Magazine, among other outlets. She has also provided expert commentary on art issues for radio and TV shows on CBC, Canada's national broadcaster.
Leah's arts journalism has also been published in major media, including the National Post, where she had a regular artist interview column for four years, including conversations with Barbara Kruger, David Hockney and Steve McQueen, among others. Clips also include the Globe and Mail, the Toronto Star, the Halifax Chronicle-Herald, Canadian Geographic and Spacing.
In addition to this, Leah also writes short fiction and poetry. For more information, see the Creative Practice section of this website.
Leah Sandals holds a BFA in Media Arts from NSCAD University and a BSc in Physical Geography from McGill University. She has also taken editing and writing courses at Ryerson University's Chang School of Continuing Education and at the University of Toronto's Summer Writing School.